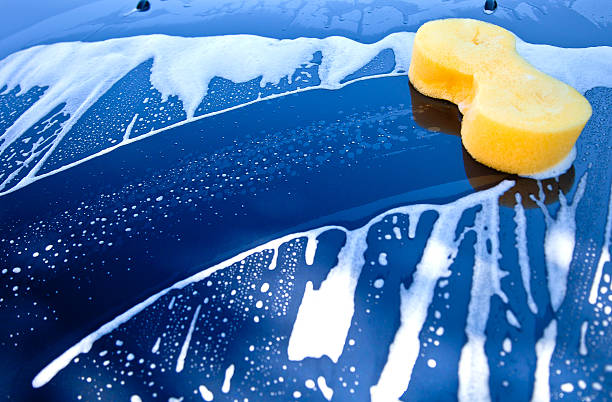 Stop in today at Lager's Quick Lube to get a quick and competitive

oil change

/ lube service, no appointment necessary! Service is available on most makes and models.




Express Services (No Appointment Needed)

Exterior Wash

. . . . . . . . . . . . . . . . . . . . . . . . . . . . . . . . . . . . . . . . . . . . .$10.60

All cloth auto wash, towel dry, wipe door jambs

Wash & Vacuum - Cars

. . . . . . . . . . . . . . . . . . . . . . . . . . . . . . . . . . . . $14.95

Wash & Vacuum - Large

. . . . . . . . . . . . . . . . . . . . . . . . . . . . . . . . . . . $17.25

Exterior Wash, vacuum carpet and matts

Wash & Windows - Cars

. . . . . . . . . . . . . . . . . . . . . . . . . . . . . . . . . . . $18.95

Wash & Windows - Large

. . . . . . . . . . . . . . . . . . . . . . . . . . . . . . . . . . $21.95

Exterior wash, clean al windows inside and out

Full Service Wash - Cars

. . . . . . . . . . . . . . . . . . . . . . . . . . . . . . . . . . .$28.00

Full Service Wash - Large

. . . . . . . . . . . . . . . . . . . . . . . . . . . . . . . . . .$32.00

Exterior wash, vacuum carpets and mats,

clean windows, light wipe dash and console area

Detailing Services (Appointment Recommended)

Prices subject to paint and fabric condition

Shampoo Carpets & Mats

 - Cars

 . . . . . . . . . . . . . . . . . . . . . . . . . . . . $55.95

Shampoo Carpets & Mats - Large

. . . . . . . . . . . . . . . . . . . . . . . . . . . .$66.95

Vacuum and shampoo carpets and mats only.

No trunk, trim, or upholstery cleaning.

Shampoo Upholstery - Cars

. . . . . . . . . . . . . . . . . . . . . . . . . . . . . . . . $55.95

Shampoo Upholstery - Large

. . . . . . . . . . . . . . . . . . . . . . . . . . . . . . . $69.65

Vacuum and shampoo upholstery only.

            

No trunk, trim, or carpet and mat cleaning.

Supreme Service - Car

. . . . . . . . . . . . . . . . . . . . . . . . . . . . . . . . . . . . .$64.95

Supreme Service - Large

. . . . . . . . . . . . . . . . . . . . . . . . . . . . . . . . . . .$74.95

Exterior wash, vacuum, windows, light wipe trim, and

shampoo carpets and mats in first two rows. No trunk

Interior Reconditioning - Car

. . . . . . . . . . . . . . . . . . . . . . . . . . . . . . .$135.00

Interior Reconditioning - Large

. . . . . . . . . . . . . . . . . . . . . . . . . . . . .$155.00

Vacuum and shampoo all carpet, mats, and upholstery

including trunk area. Clean door jambs, door seals, and

windows. Detail clean all trim. Includes exterior wash.

Exterior wash, scrub tires, wheel clean, tire dressing,

clean weather strips, and windows. Clay bar and/or

buff paint finish to remove contaminants and light

scratches. Finish with Buff N' Shine polish or sealant.

With Buff 'N Shine Polish

. . . . . . . . . . . . . . . . . . . . . . . . . . . . . . . . . .$140.00

With Buff 'N Shine Sealant 

. . . . . . . . . . . . . . . . . . . . . . . . . . . . . . . .$159.00

Complete interior and exterior reconditioning

as described above including engine degreasing.

Finish with Buff 'N Shine Polish or Sealant.

Car  $200.00    Large  $220.00

Add Buff 'N Shine Polish

. . . . . . . . . . . . . . . . . . . . . . . . . . . . . . . . . . .$39.00

Add Buff 'N Shine Sealant

. . . . . . . . . . . . . . . . . . . . . . . . . . . . . . . . . .$50.00

Wax/ Polish/ Sealant (Appointment Recommended)

Prices subject to paint and fabric condition

Hand Wash & Hand Dry - Car

. . . . . . . . . . . . . . . . . . . . . . . . . . . . . . .$18.75

Hand Wash & Hand Dry - Large

. $21.00. . . . . .. . . . . . . . . . . . . . . . .$25.75

Hand wash exterior including tires, wheels,

and windows. Hand dry and hand wax vehicle




Hand Wash & Hand Wax - Car

. . . . . . . . . . . . . . . . . . . . . . . . . . . . . . .$69.95

Hand Wash & Hand Wax - Large

. ........... . . . . . . . . . . . . . . . . . . . . . .$84.95

Hand wash exterior including tires, wheels,

and windows. Hand dry and hand wax vehicle

Buff 'N Shine Polish

. . . . . . . . . . . . . . . . . . . . . . . . . . . . . . . . . . . . . . .$39.00

Quality polish bonded by machine to paint finish,

provides beauty and protection for up to 6 months.

Exterior wash or equivalent is required (extra cost)

Buff 'N Shine Sealant

. . . . . . . . . . . . . . . . . . . . . . . . . . . . . . . . . . . . . .$50.00

Two step process. Polish is applied to first clean

and shine paint finish. Sealant is applied to add extra

protection which lasts 6 to 12 months. Exterior

wash or equivalent is required (extra cost)

Premier Package

. . . . . . . . . . . . . . . . . . . . . . . . . . . . . . . . . . . . . . . . . $82.95

Exterior wash, Buff 'N Shine Polish, vacuum interior,

clean windows, light wipe dash and console




A La Carte Services

Power Wash Undercarriage

. . . . . . . . . . . . . . . . . . . . . . . . . . . . . . . . . $8.95

Power wash wheel wells and undercarriage

Wheel Cleaning

. . . . . . . . . . . . .  . . . . . . . . . . . . . . . . . . . . . . . . . . . . . $10.50

Aluminum or chrome wheel brake dust removal

with tire scrub and silicone-free tire dressing

Apply Tire Dressing. . . . . . . . . . . . . . . . . . . . . . . . . . . . . . . . . . . . . . . .$5.00

Apply Interior Dressing 

. . . . . . . . . . . . . . . . . . . . . . . . . . . . . . . . . . . .$14.00

Apply dressing to dash, console, door panels

Leather Clean & Condition 

. . . . . . . . . . . . . . . . . . . . . . . . . . . . . . . . .$24.00

Apply leather cleaner/conditioner to upholstery

Dry Scrub or Rubber Cleaning Floor Mats

One Pair . . . . . . . . . . . . . . . . . . . . . . . . . . . . . . . . . . . . . . . . . . . . . . . . . $5.00

Two Pair . . . . . . . . . . . . . . . . . . . . . . . . . . . . . . . . . . . . . . . . . . . . . . . . . $6.75

Shampoo Floor Mats

One Pair . . . . . . . . . . . . . . . . . . . . . . . . . . . . . . . . . . . . . . . . . . . . . . . . . $7.50

Two Pair . . . . . . . . . . . . . . . . . . . . . . . . . . . . . . . . . . . . . . . . . . . . . . . . . $9.25


















Hot Water Carpet Extraction
Our equipment is specifically designed for automotive use. The combination of hot water and good pressure with excellent vacuum recovery lift produces effective cleaning.
Professional Cleaning Products
We feature Meguiar's and 3M brand cleaning agents and processes. A complete line of chemicals and agents designed specifically for automotive use that deliver professional results.
Buff 'N Shine Machine
This machine gently and uniformly buffs the paint finish to create a high gloss finish that locks out the ravages of weather and the elements. A quality polish and/or sealant are bonded by machine to the paint finish to provide beauty and protection.
Contact Us
Lager's Car Wash & Quick Lube
1801 Bassett Drive, Mankato
Phone: 507-388-1410
Fax: 507-625-6011
Email: carwash@lagerschryslerworld.com
Hours of Operations
Monday - Friday : 8 am - 5 pm
Saturday : 8 am - 3 pm
Click Here to View Specials!
U-Save Car & Truck Rental
U-Save provides discount car rental prices with top of the line auto rental customer service. At U-Save we believe that cheap car rental can be accompanied with excellent service. With airport locations and convenient neighborhood locations U-Save strives to meet all of your car and truck rental needs; whether you are looking for airport car rental, an insurance replacement vehicle or a van or minivan to take on vacation.
Wherever the road leads…U-Save!